When Catherine mentioned guest posting about stocking stuffers, I jumped on that bandwagon like.....well, I don't know what it was like, but I may have squeaked in excitement.
Before I dive in, we are a Chrismukkah household- aka we celebrate Christmas and Hanukkah, so this is less about things that fit into a stocking, but more about small gifts for the ones you love. Here's what's currently on the Sugar and Spice wish list: Nothing says I care about you more than a customize Sigg Water Bottle, now on sale until December 20th:
Sigg Holiday Offer
$17-22
As the days get shorter and colder- fresh flowers brighten up any room- gift someone some seasonal flowers in these cute vases, which just happens to be a perfect Hostess gifts: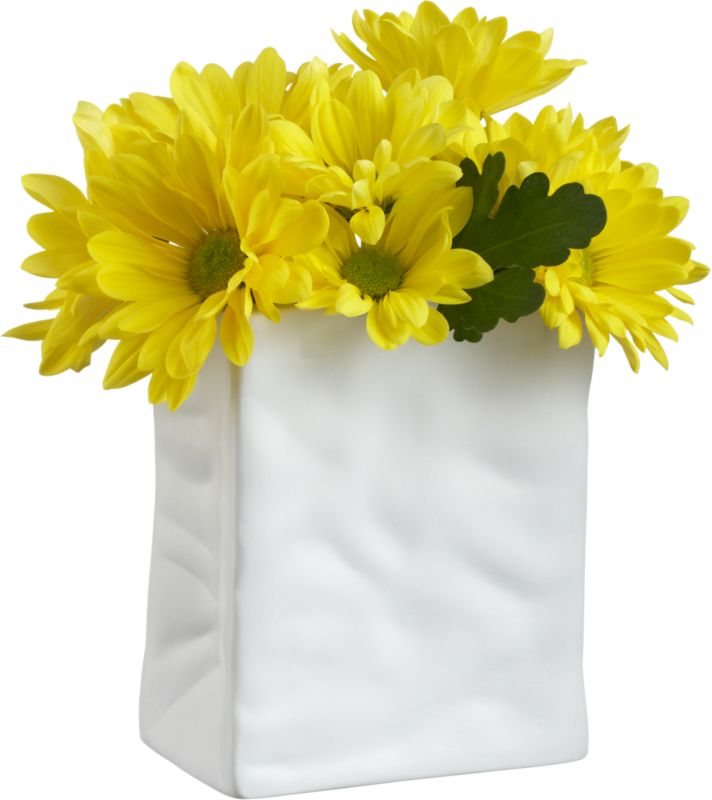 Bag Vase, CB2, $3.95
Have an ornament party to go to or sparkle up your own tree? Do so guilt free with this lovely from Pottery Barn- part of the proceeds benefit organizations across the country.
Give a Little, $4 Pottery Barn
For the one that you really want to cuddle up with, nothing says snuggle-fest like this Organic Throw:
Or a Soy Candle from Pacifica. You can get either a winter scent to go with the holidays, or go tropical to remind you of your fabulous summer vacation:
For those technology and music lovers, I am pretty much in love with this Music Balloon. Instant boombox everywhere:
And finally, this little guy has my name written all over it- literally, it's a Sugar Shaker!
Hopefully some of these lovelies will make it into your own stocking. And when in doubt make sure there is a
Cutie
at the bottom of your stocking- it's tradition in our house! Thanks for letting me guest blog!
And Happy Chrismukkah To All!!
xoxo,
Sugar